Affiliate marketing has made businesses millions and ordinary people millionaires.

- Bo Bennet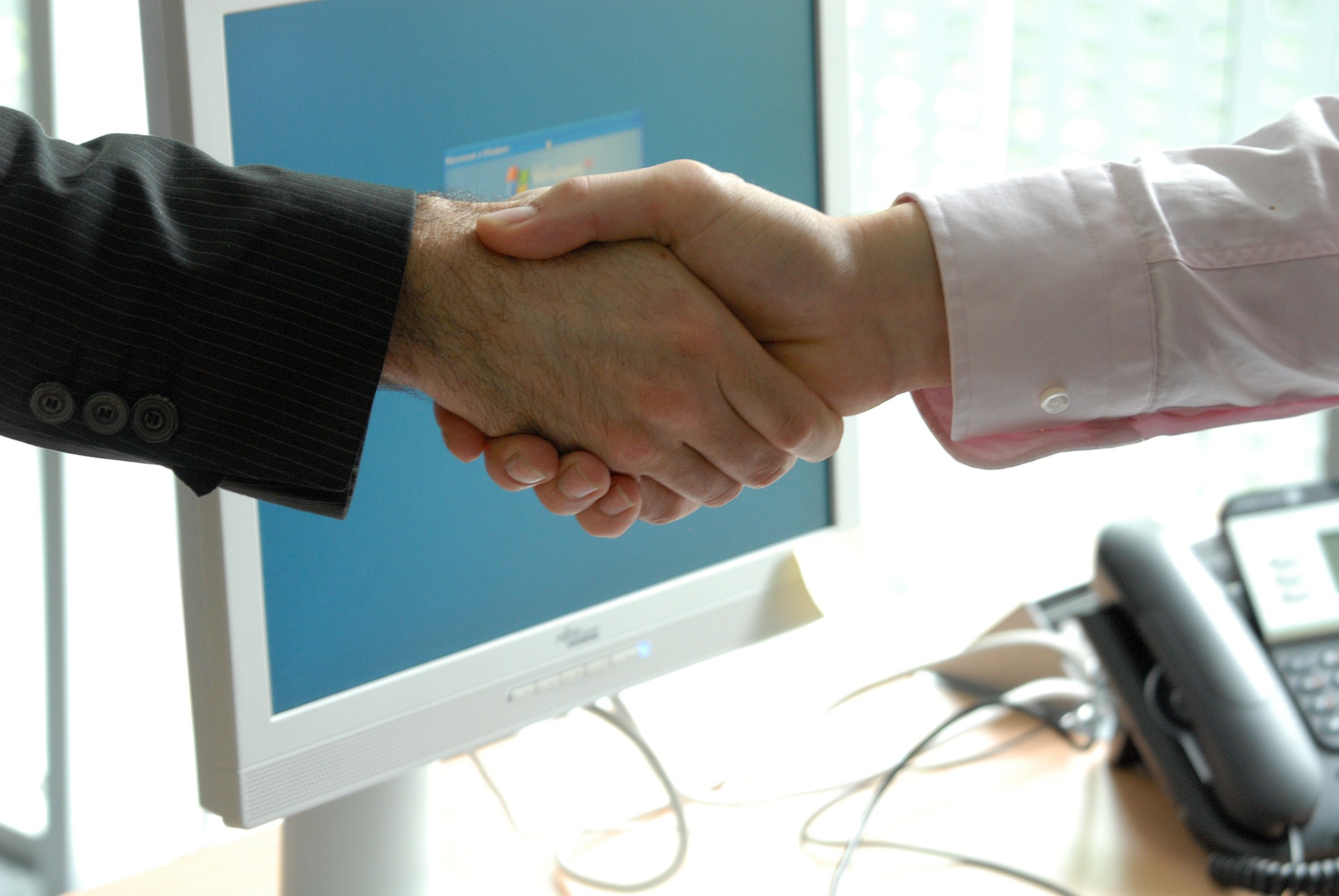 What we find most exciting about affiliate marketing, in today's day and age, is that most affiliates are more desperate to make companies succeed than the companies themselves. Affiliates go out of their way, use the latest technologies, stay up to date with the latest trends and figure out marketing strategies that give them an edge over their competitors (other affiliates). We have seen affiliates competing with each other very aggressively, to increase their conversions, for the same exact merchant. Wouldn't that be the best scenario for a merchant to see? Hundreds of people around the world, blogging about your products, reviewing products, gathering information, setting up PPC campaigns, investing money on traffic and technology just to make sure that you make more sales, because every sale (or lead) they generate, gives them a commission.
Big companies and corporations have the money and resources to handle huge marketing and sales teams who work hard to make the company a financial success. Despite their own efforts, for most of the big companies out there, affiliate marketing is a significant source of revenue. Many companies thrive on this type of marketing and put a significant energy to keep in touch with their affiliates, run promotions, create creatives, banners, text links and content links and in some cases work hand in hand with the affiliates to help them succeed.
Before we talk about how to succeed and manage your affiliate teams, let's talk about affiliate marketing for those who are not very familiar with this marketing technique.
What is Affiliate Marketing and why do I need it?
Affiliates, in a layman language, can be thought of a person (or company) who sends traffic to your website (or business) via web (blog, PPC, Facebook, etc), email (email lists, sends out emails to friends and family, etc) or word of mouth, in exchange of a commission (fixed dollar figure or a percentage of sale) for every sale or lead. There is a little bit of technical integration required on your website, because you need to be able to identify which affiliate sent the customer to your website. This is achieved using a tracking code that is applied to the link that the affiliate shares. On your end, you need a piece of code that will "capture" any tracking code from the URL and store it, so you can generate a report about your affiliate performance, commissions, etc.
If you have any physical product, digital product, service, etc to sell or if you want to get leads for your business, you can setup an affiliate campaign and allow people from around the world to send you business in exchange of a commission. This is quite a low risk marketing strategy (unlike PPC and other Internet Marketing strategies) because you only pay for a confirmed conversion (lead or sale). Yes there are several risks involved in this marketing approach as well, specifically related to spam where some affiliates may send fake traffic / leads who actually do not have any intention of buying anything from you, but to overcome affiliate spam related issues, most affiliate networks take steps to minimize spam, restrict affiliates, or even manually approve affiliates after making sure they are legit and practice safe traffic generation strategies.
You want to setup an affiliate marketing campaign, irrespective to how you are marketing yourself because this is a totally new source of business revenue for you, and realistically, there may be a high possibility that your competition is already out there and an army of affiliates will be competing with you to sell their products or services instead.
How To Get Started With Affiliate Marketing
Now we have a basic understanding of what it is and why you need it, so let's talk about how to get started. It is possible that you setup an affiliate program on your own website, and allow a set of people to start promoting you. This will require a higher amount of technical integration required as you will need to setup the affiliate management system on your site, as well as do the technical integrations for tracking data. We have built self-hosted affiliate programs for our clients, and can quickly build you one if you need.
The better approach however, is to work with various affiliate networks out there because not only do they have the technology part taken care of along with the financial systems (to pay affiliates, get their w9s for legal purposes, and have all terms and conditions in place) but they have a huge list of affiliates already registered on their site, so you don't have to go and look for people who can promote your products or services for you. CJ.com, Clickbank.com, ShareASale.com, etc are some popular affiliate networks. So to begin with, you would register on any (or all) of these networks, setup your account, implement the tracking code and technology on your website, create your offers, set your margins and go live. The signup process can take upto a week and involve a mid to high setup fee ($1500 - $3000) and an advance deposit for being able to pay the affiliates for the sales they bring it.
Once you have setup your own, or your account on a reputed affiliate networks, you need an affiliate manager who will effectively communicate with your affiliates, send them new offers, help them with content / images / URLs / other concerns and questions they have, and enjoy the show as they get to work. we at Rase Solutions Inc have been a part of affiliate marketing in every possible aspect starting from being just another affiliate, super affiliate, to building products for affiliates helping them make more money (Affiliate Radar) as well as for building one of the most used affiliate offer search engine (www.OfferVault.com). We have build several affiliate networks and continue to help our clients manage their affiliate programs on various networks.
If you are looking for someone to help you setup and manage your affiliate program, you have reached the right company. Contact us for discussing your affiliate marketing setup.